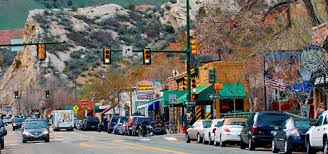 Located southwest of Denver right off State Highway 270, The small town of Morrison is known for its historical landmarks and Red Rocks Amphitheater. Morrison has a population of approximately 428 with a median household income of $71,250.
Climate
Sitting at an elevation of 5,764, Morrison experiences a comfortable year-round climate with 242 sunny days. The summer high averages around 86 degrees with plenty of snowfall in the winter.
School District
Morrison is home to four public schools in the Jefferson County Public Schools system with one private christian K-8 school. Morrison's school districts are headquartered in one or more other communities.
For more information on Morrison, visit their Chamber of Commerce site: http://morrisonchamber.com/