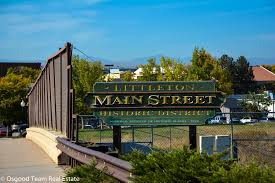 This 13 square mile city is home to approximately 44,000 people and ranked #2 Best Small City in America. 95% of people surveyed in Littleton say their quality of life is excellent. Being only a 30 minute drive from Denver, the average household income for Littleton is $76,012.
Climate
Sitting on an elevation of 5,351, there are 246 sunny days in Littleton on average. The city experiences warm summers with temperatures averaging from 70-80 and cold winters with average temperatures in the 20's.
School District
Littleton Public Schools is a highly rated school district. It has 15,691 students in grades PK,K-12 with a student-teacher ratio of 18 to 1. Littleton includes 13 elementary schools, 4 middles schools, 3 high schools, and 2 charter schools.
For more information about Littleton, visit their Chamber of Commerce website: https://www.littletongov.org/