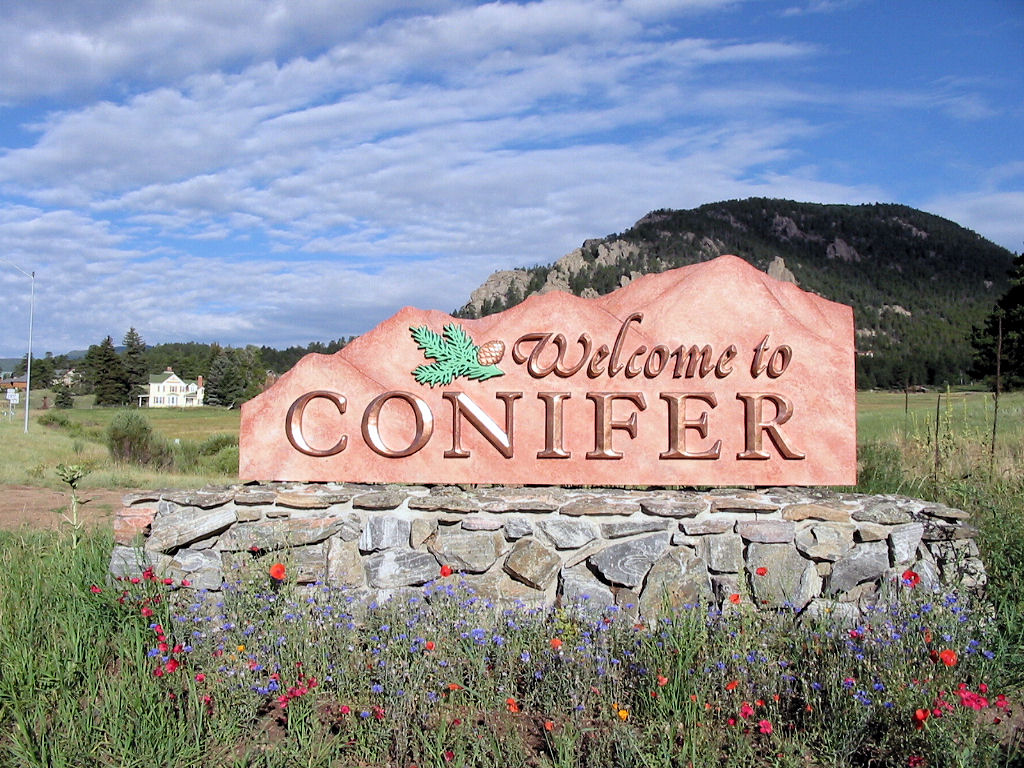 Located 35 miles southwest of downtown Denver, Conifer is an unincorporated community in Jefferson County. Conifer has an approximate population of 20,000 with a median income of $104,116. With its convenient location to Denver and the surrounding areas, more than 75% of residents work in the Denver metro area.
Climate
Conifer sits at an elevation of 8,277 with more than 250 days of sunshine per year. Conifer has a mild climate with average temperatures in the summer around 75 degrees and 35 degrees in the winter.
School District
Conifer has a number of elementary schools and middle schools that primarily feed into Conifer High School. The high school has a great student to teacher ratio at 18:1 and has students that place higher than the state average in college preparatory standardized testing.
For more information on Conifer visit the Chamber of Commerce website: CLICK HERE